Thrislington
Toilet Partitions
Based in the UK, Thrislington Cubicles offer a range of products from our flush top of the range full height Flow cubicle, floating Ribbon system and aluminium framed Oasis and Icon cubicles.
Learn more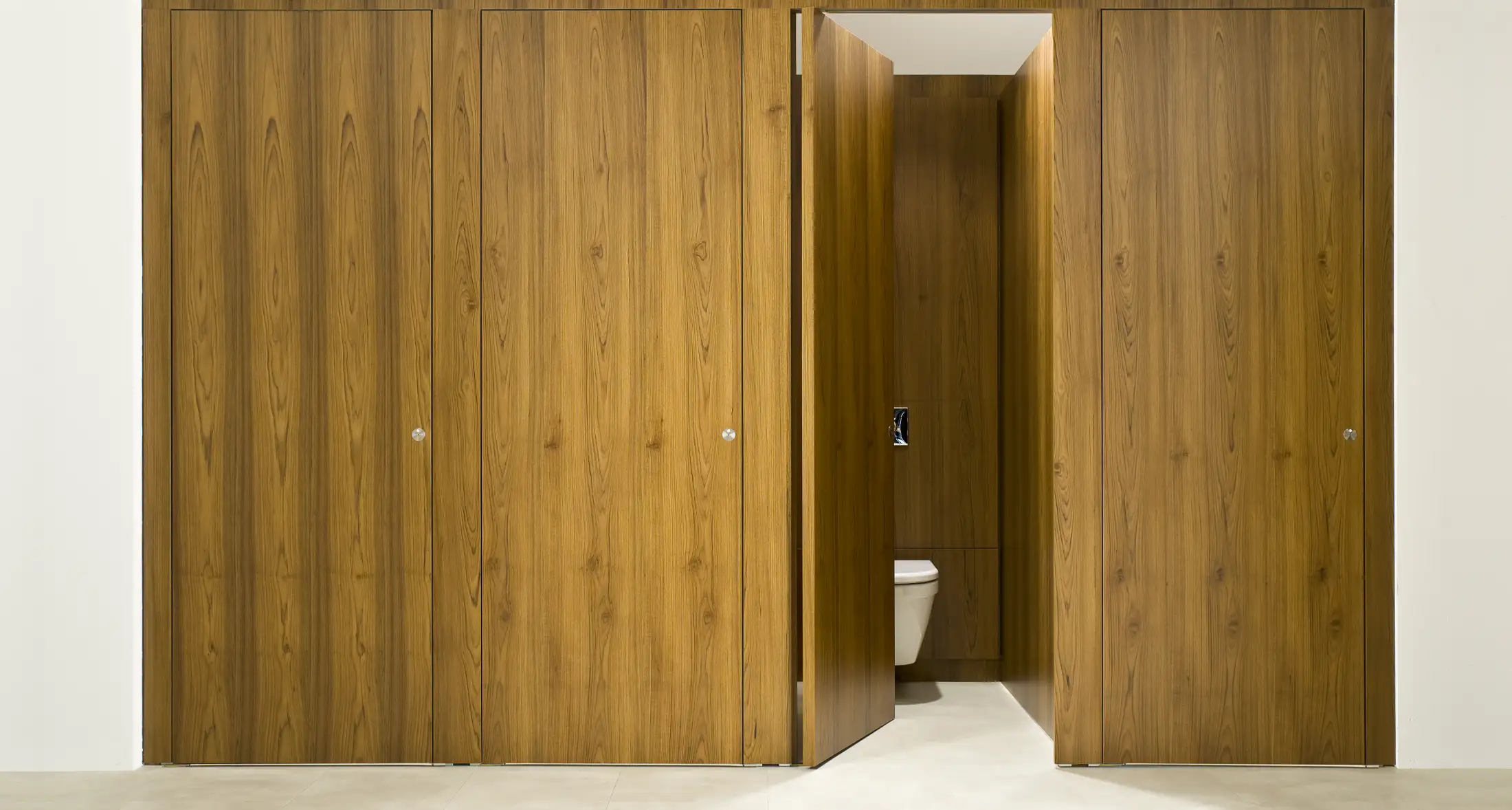 Options & Details
Contact Us for Ordering Details
Flow
The last word in elegance, all flow doors close to a flush finish with 42mm thick hydraulically closing doors and hand lipped rebates. Stainless steel fittings complete the system. It's this quality of both material and manufacture of Flow which means we are able to offer a fifteen year manufacturing guarantee.
Flow doors open by pivoting from the headrail, to the stainless steel bracket fixed to the floor, meaning Flow cubicles are free of hinges, which are the weak point of any door.
Full aluminium frame. Standard height of 2700mm with 8mm floor gap.
Including providing a range of bespoke hardware options from PVD finishes to a full hand finished copper lock.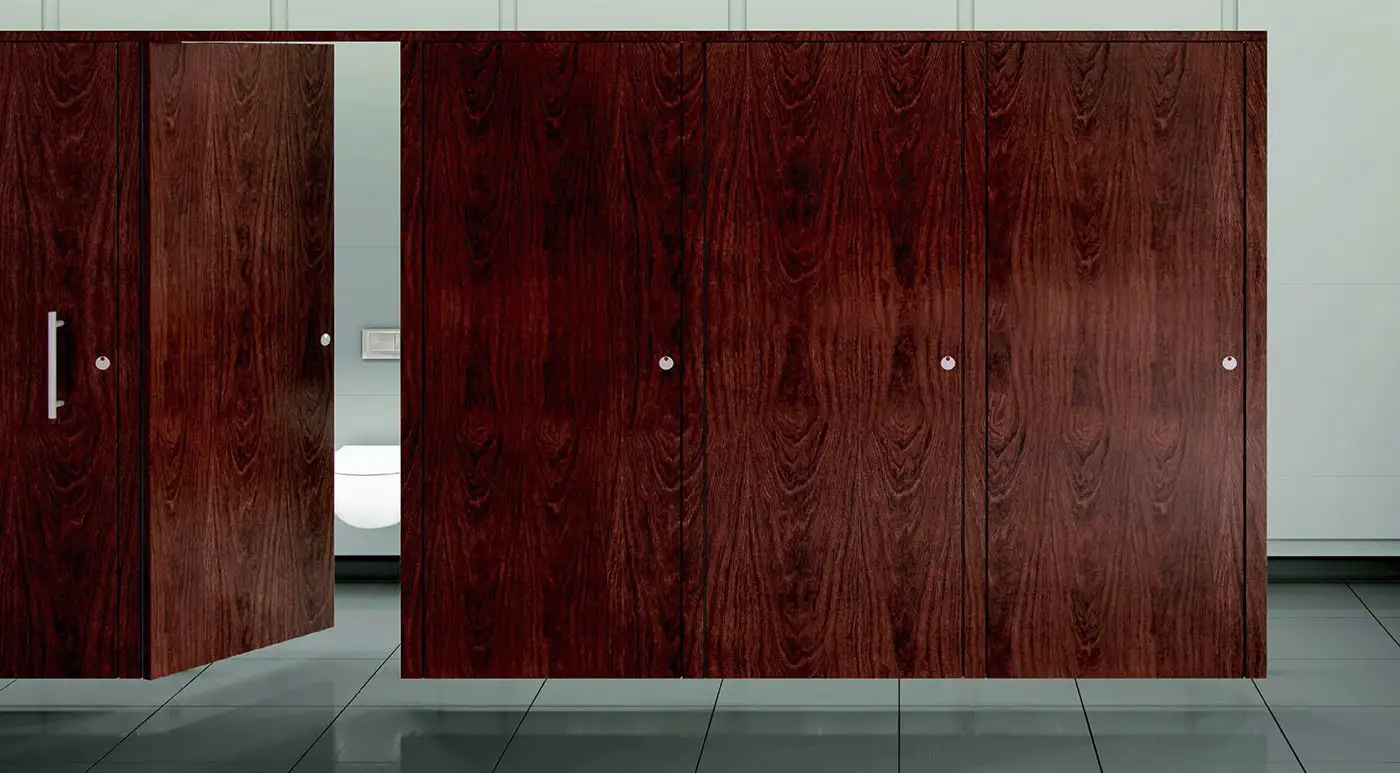 Contact Us for Ordering Details
Ribbon
A floating wall of cubicles
A floating wall of cubicles. Simply beautiful. Comprising of a stepped back stainless steel foot, fully engineered integral lock and concealed hydraulic door closer.
Ribbon is available in wood veneer, aluminium, acrylic and high pressure laminate.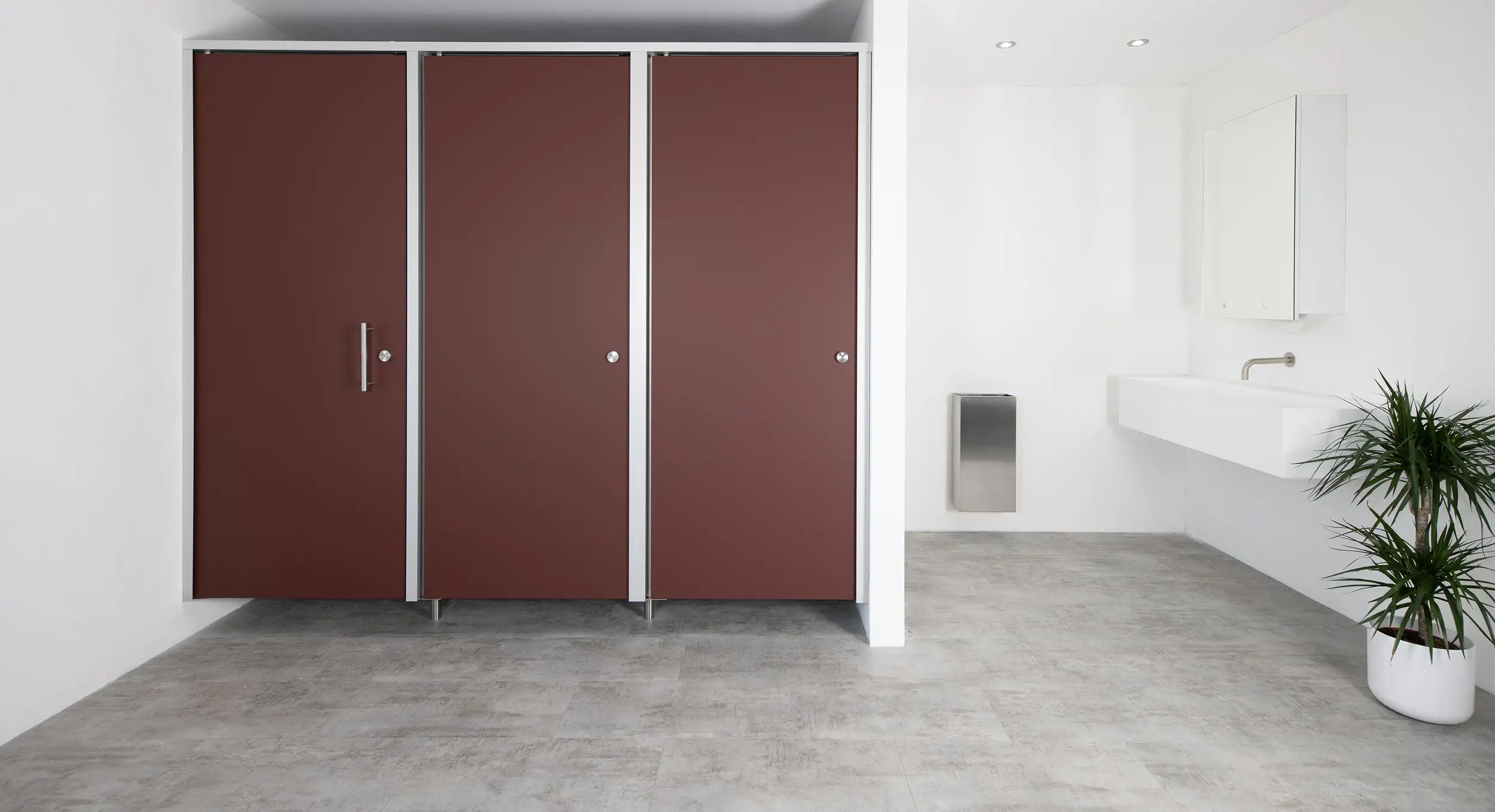 Contact Us for Ordering Details
Oasis
The cubicle that floats
Our groundbreaking floating cubicle. Along with intelligent placement of the foot, we've suspended Oasis from the headrail to create what appears to be a fully aluminium framed cubicle that floats.
Available in glass, wood veneer, stainless steel, aluminium, compact grade and high pressure laminate.