The right product can have a significant impact in a room. Whether it be high-end stainless steel partitions, colourful phenolic lockers or a modern new hand dryer, we can help you transform your washroom or locker room.

For over 25 years, the team at Canadian Washroom Products has been working with general contractors, business owners, school boards, property management groups, architects and designers to create phenomenal washrooms and locker rooms. Our business is based on service, creativity and value. Our services include product selection, design assistance, measures, supply & installation. We enjoy utilizing our skills to provide quality bathroom builds and renovations.
We have the best product lines available in North America and we partner with reliable manufacturers which include the following:
American Specialties Inc. (ASI)
Bobrick Washroom Equipment
Bradley Corporation
Dyson
EAD Design
Frost Products
Hadrian Manufacturing
Security Mirror Industries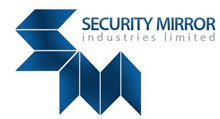 We have completed many prominent projects such as Hotel X, The Well and the Canoe Landing Community Recreation Centre where our greatest strength has been our ability to collaborate with local businesses to ensure the best possible result. Supporting our customers on site is a valuable tool for project success. With our solid supplier relationships, skilled staff and industry experience, we are able to help you realize your vision and ensure that your next project stays both on time and budget.
We aspire to work with you to make your washroom or locker room project a success. Give us a call and let's work together to make your vision a reality.