Scranton Solid Plastic
Toilet Partitions
At the most basic level, bathroom partitions provide privacy. Scranton Partitions will provide you with innovative designs like overlapping edges, continuous edge mounted hinges, and more.
Learn more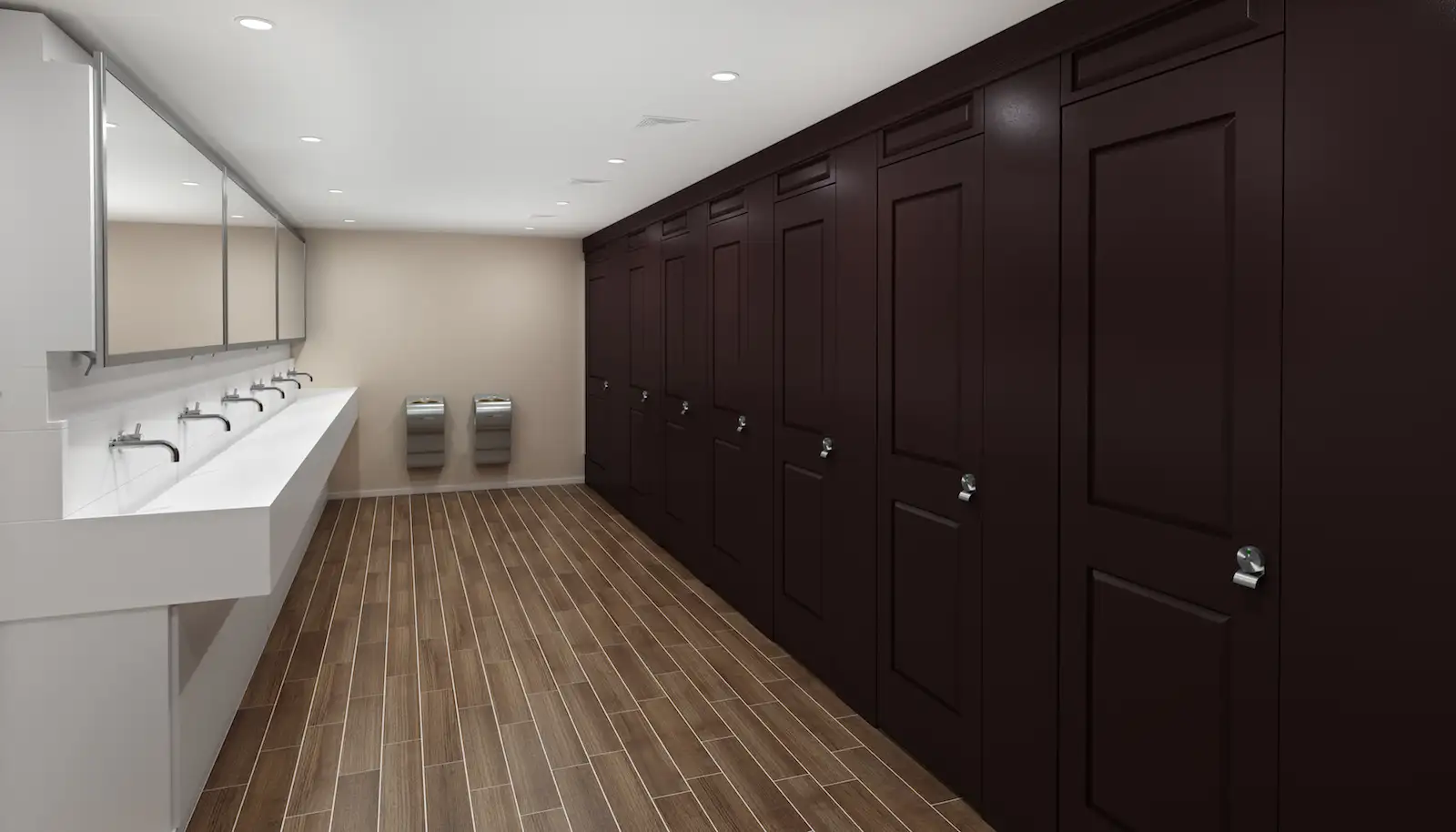 Options & Details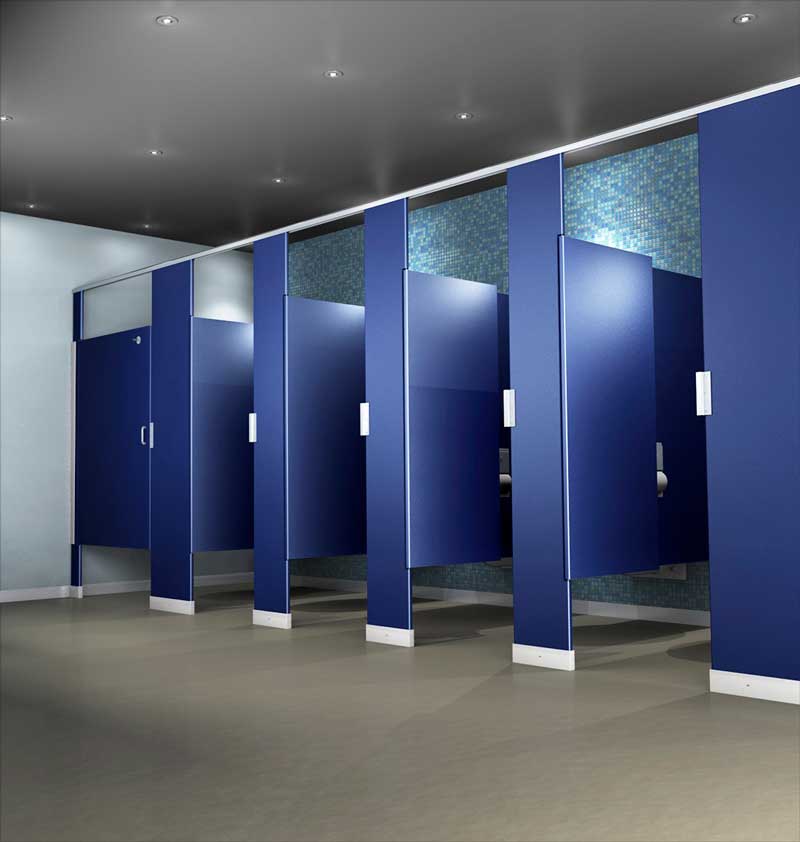 Contact Us for Ordering Details
Hiny Hiders
With tough construction and rugged good looks in restroom stall design, these bathroom partitions offer durability that will save customers time, hassle and maintenance costs. Hiny Hiders commercial bathroom stalls offer superior value that simply can't be beat by the competition.
These toilet partitions provide customers the freedom to create unique, attractive interior spaces in floor-mounted overhead-braced, ceiling hung or floor to ceiling configurations. All Hiny Hiders bathroom divider constructions are available in ADA-compliant configurations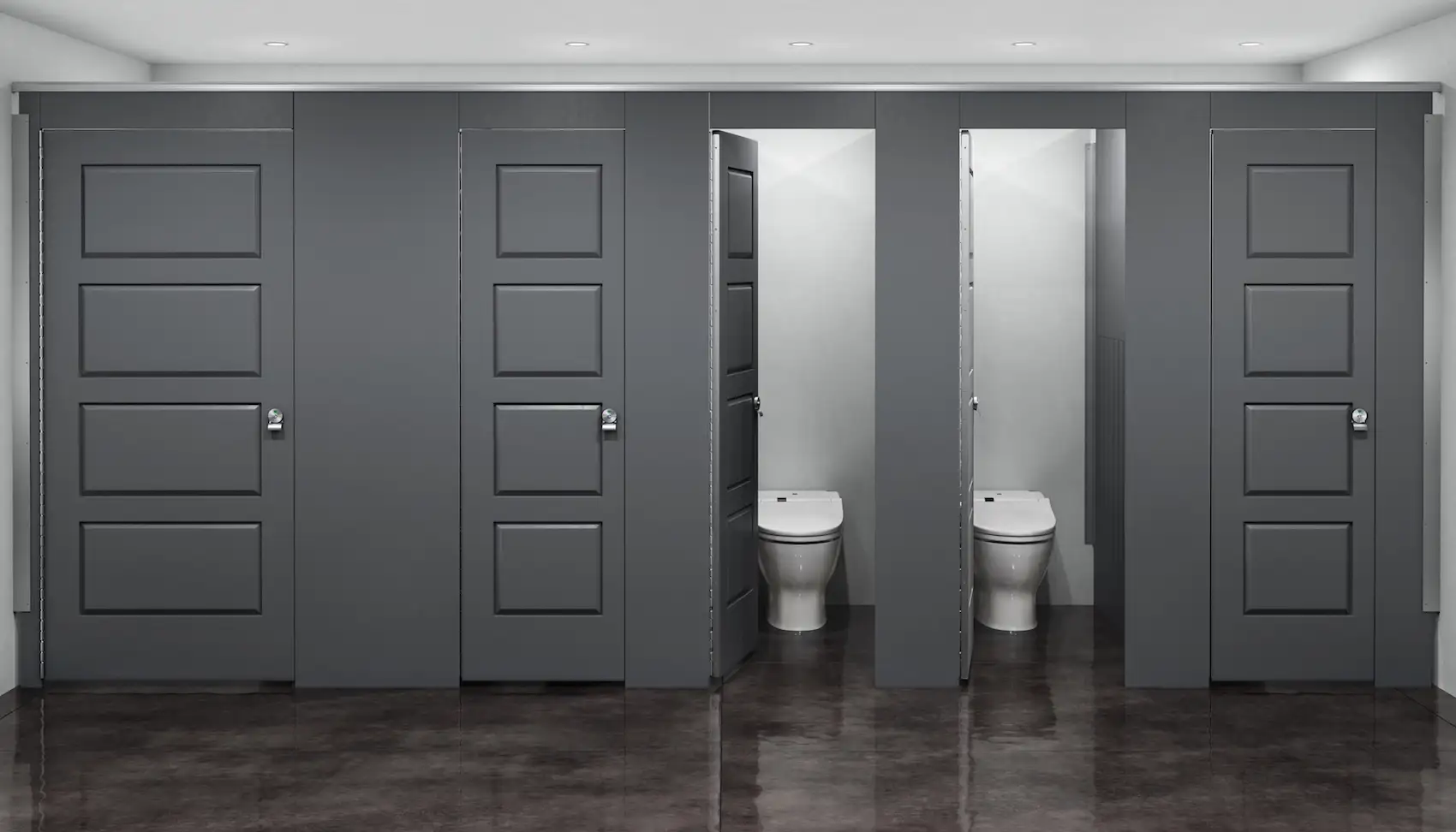 Contact Us for Ordering Details
Aria Partitions
Aria Full Height Restroom Partitions
Aria Partitions® are full height toilet partitions offering increased privacy, many design choices, and innovative design features. Scranton Aria Partitions will move your bathroom, dressing and changing rooms into the future.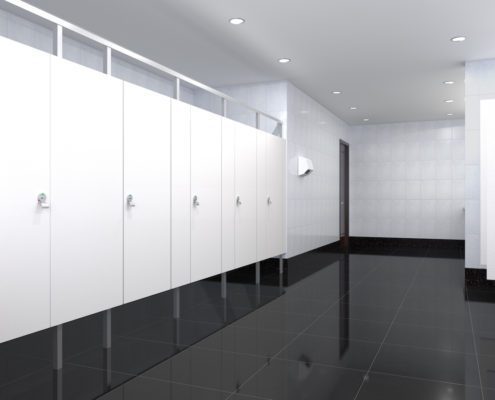 Contact Us for Ordering Details
Eclipse Partitions
Eclipse Partitions are the future of restroom partitions that offer both innovative, European design aesthetics and durable performance.
The contemporary look and extensive color and texture collections are sure to enhance your facility's restroom décor.