Hadrian Stainless Steel
Toilet Partitions
Nothing beats the look of Stainless Steel. Available in type 304 with a #4 brushed finish, or with an embossed pattern, Hadrian's stainless steel elevates the image of any restroom while promoting a clean, hygienic environment.
Learn more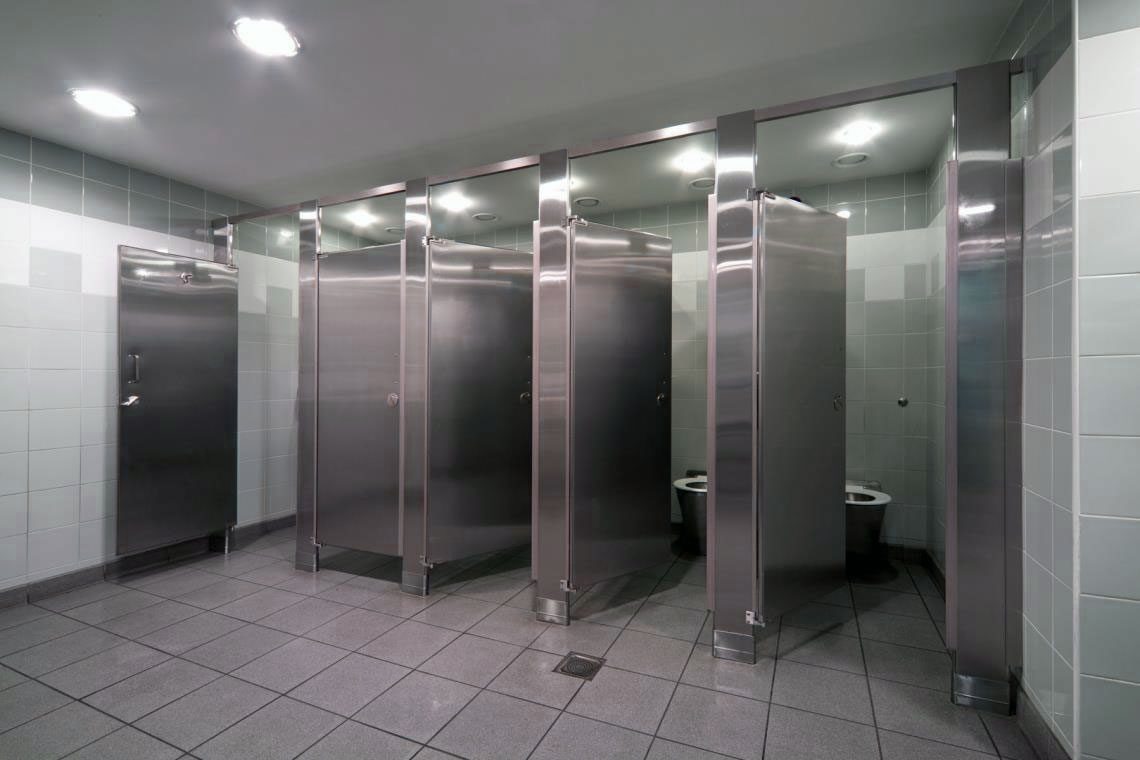 Options & Details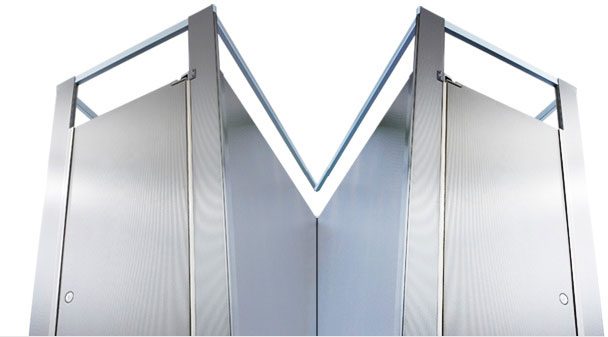 Contact Us for Ordering Details
Beautiful & Long Lasting
Corrosion Resistant
Hadrian's stainless steel is resistant to chemical cleaners, spray washing, and sanitizing agents.
Industry-best Fire Resistance
Most fire-resistant toilet partition material available.
High Recycled Content
With 91% (76% post-consumer and 15% pre-consumer) recycled content, stainless steel toilet partitions are an outstanding choice for environmentally sensitive projects.
Enhanced Privacy Options
Achieve maximum privacy with optional extended panels and doors as well as full height channels to completely eliminate all sightline gaps.