ASI HPL
Toilet Partitions
A marriage of simplicity and functionality creates a collection that has ASI's exclusive Ultimate Privacy at its heart. Zero sightline doors and pilasters meet in a flush finish with routed, overlapping closures for guaranteed privacy.
Learn more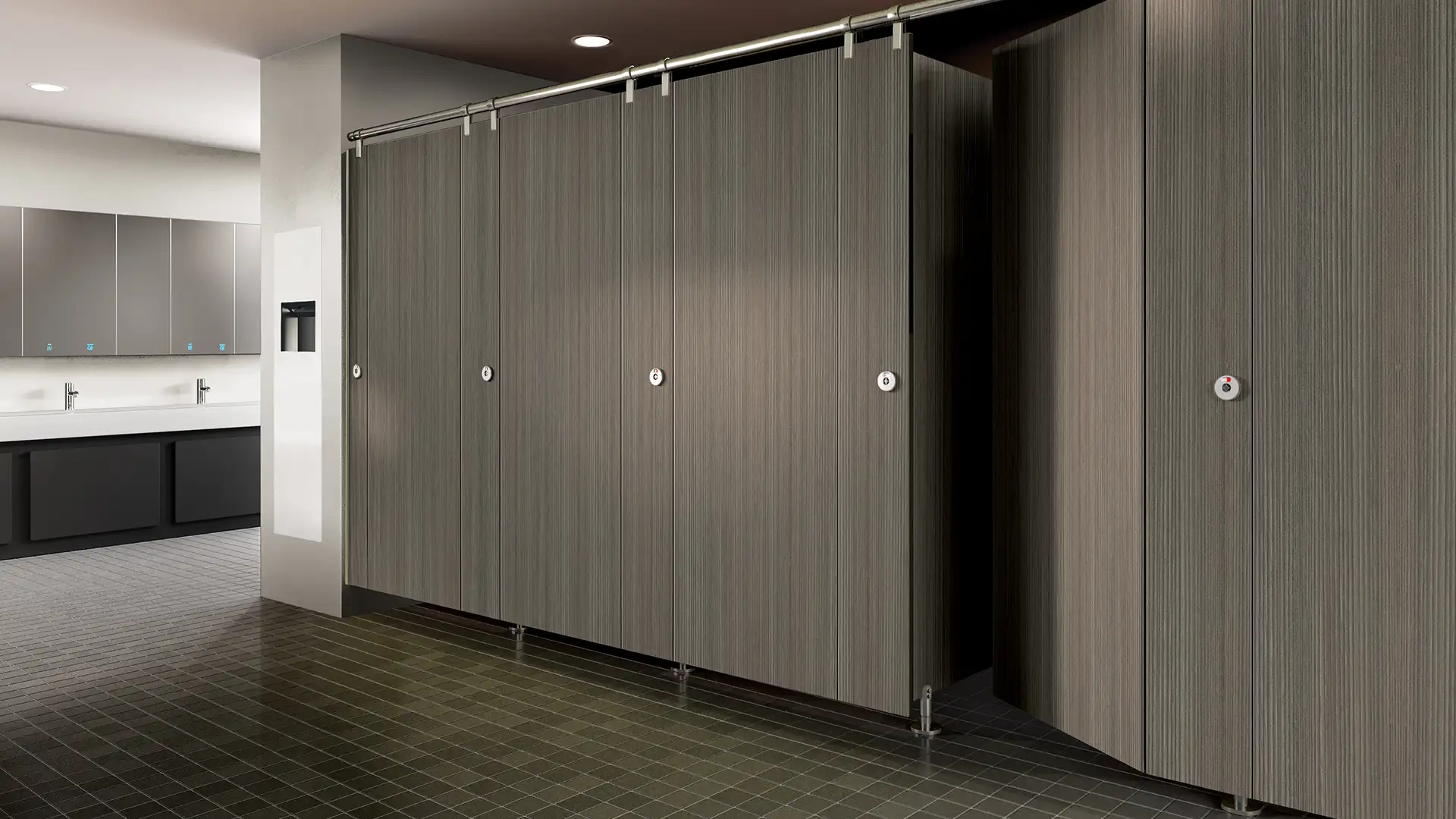 Options & Details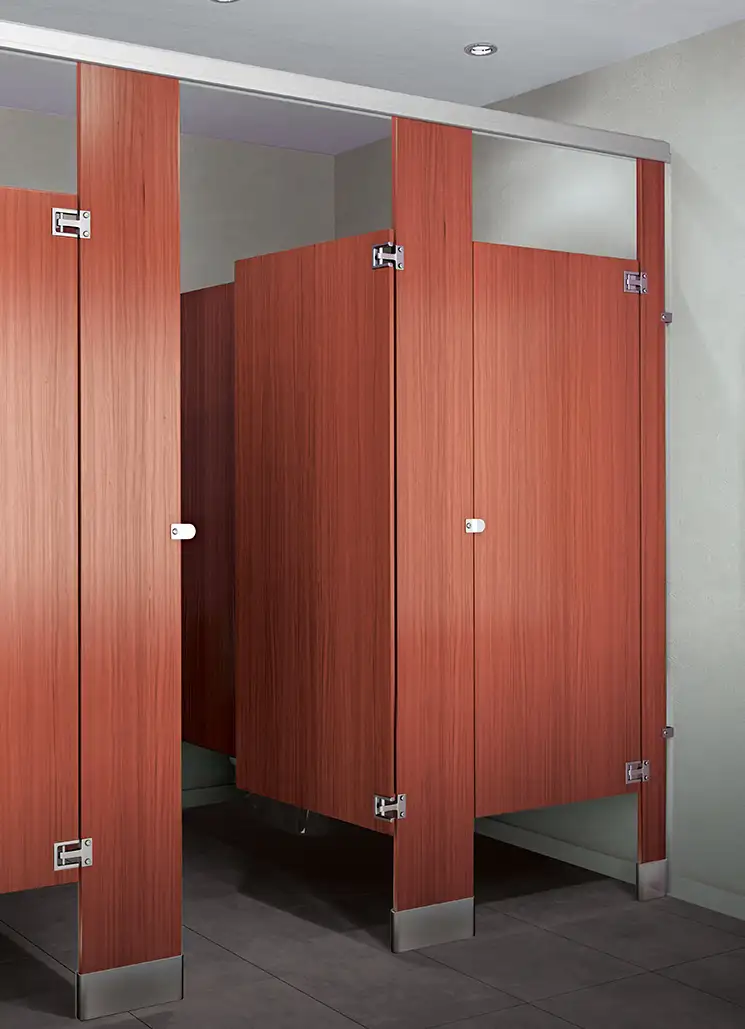 Contact Us for Ordering Details
Plastic Laminate Moisture Guard™
ASI exclusive Plastic Laminate Partitions with Moisture Guard™ Edge Banding fuses with the substrate creating a seamless beveled profile that eliminates any unsightly black lines that appear in standard Plastic Laminate.
Styles and Configurations: Floor Anchored/Overhead Braced, Floor Anchored, Ceiling Hung, Floor to Ceiling Anchored
Privacy: n/a
Fire Rating: C
Warranty: 5 Years